WHAT MAKES US DIFFERENT?
We're a true top to bottom company! From your ceiling fans to your baseboards, we don't leave anything untouched. We are a high-quality cleaning service providing top-notch service to Aurora, IL and surrounding areas.
We'll clean out your vents, pull out your appliances, we'll even change the sheets if you need us to! We are here for you and truly believe in what we do. We want our clients' houses to sparkle when we leave.
Our goal is to make your cleaning experience hassle-free to allow you more time to do what truly matters, spend time with your family.
The best part, we're affordable and we can customize our service to fit within your budget.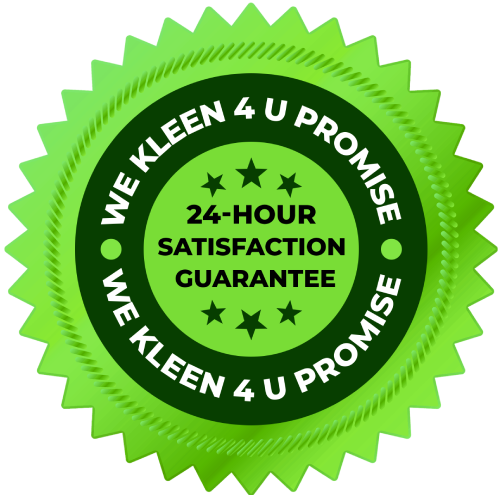 Schedule your cleaning with a 100% satisfaction guarantee
We Kleen 4 U works with some of the most experienced cleaning professionals in Aurora to make sure that you get the best cleaners on the market. Your cleaners will follow your apartment cleaning checklist to ensure everything is up to standards. If, however, you find an issue with your service or believe your cleaners overlooked a spot, fear now! You have a 24-hour satisfaction guarantee. Just report the issue and a team will come back to re-clean the missed areas at no extra cost.
Contact Us
Service Areas
Aurora, Naperville, Batavia, Geneva, Montgomery, Sugar Grove, St. Charles